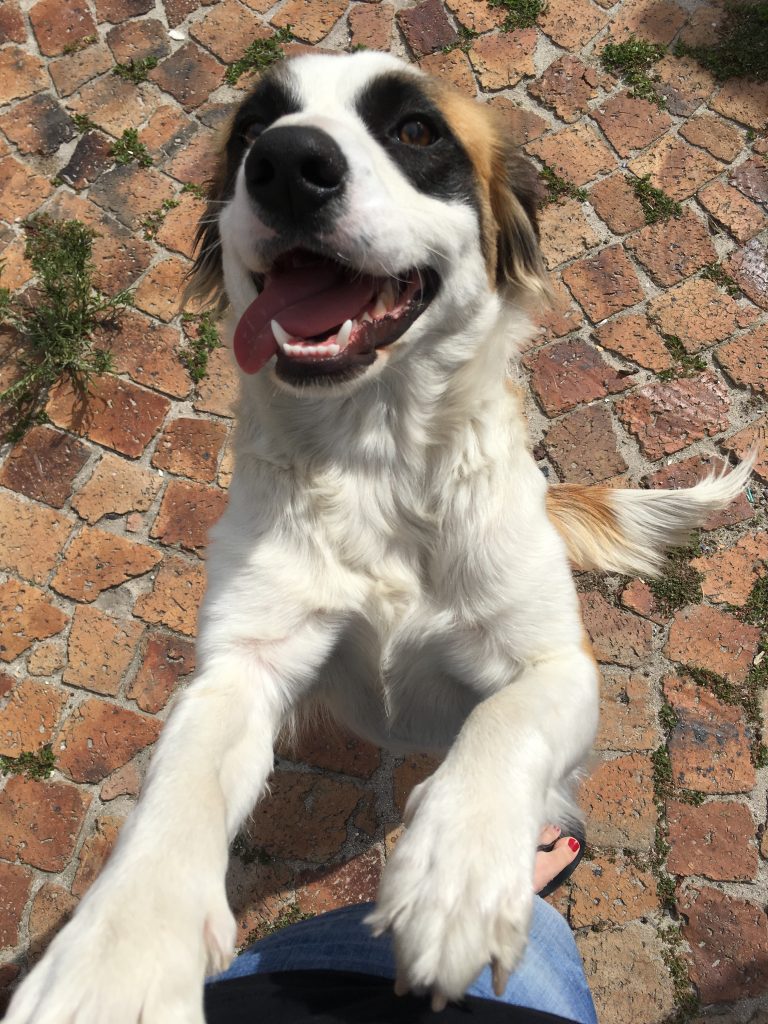 Rocky, a sweet and energetic dog with a lot of love to give was adopted early last year and is now thriving at his forever home. His life wasn't easy as a pup on the streets along with his mom and sister and no one to look after them. Rocky and his family were eventually reported to the Animal Welfare Society who then sent out inspectors to rescue the dogs.
When Rocky was first received by the veterinarians at the AWS, they were very concerned. His ears were covered in ticks, he was infested with fleas and he was extremely young. It was a touch and go situation with the veterinarians worrying if he would make it through the necessary treatment.
Rocky proved to be much stronger than anticipated, he finished his treatment and got the all all-clear from the vet. The next step was finding Rocky a forever home with a new family.
One day a young family popped in at the AWS ready to adopt a new dog. This family included a feisty Staffie named Sasha, who was an only dog and in want of a friend. As part of the adoption process, Sasha was introduced to Rocky on neutral territory at the AWS and the two of them hit it off straight away.
With the two dogs getting along so well, Rocky was taken to his new home with strict instructions to watch him carefully for any signs of deteriorating health.
Rocky's new family watched him carefully but being the strong boy that he is, Rocky was perfectly fine. He is now one years old and going strong, bringing a lot of love and joy to his new home.
The AWS have been amazing in giving Rocky a second chance at life and we are forever grateful for the role they play in our society. You can find out more about adoptions, what they do and how to help on their website.
Always Remember…"ADOPT, don't shop! If you can't adopt, FOSTER. If you cant foster, VOLUNTEER. If you cant volunteer, DONATE. If you can't donate, EDUCATE." – AWS facebook page.
Stay Pawesome!
The Petpaw Team